Without realizing what we do, I learned that we give the enemy legal ground to steal, kill and destroy. I have learned that knowing the words of scripture is one thing but applying them with authority is quite another. It is the same with our prayers. We can pray the wrong way, until we are blue in the face and nothing happens. Why? Because we did know how to address the root cause or our troubles. Root cause occurs when we have given legal ground within our family lines that result in generational curses. Contributing to these curses are our wrong thoughts, our wrong thinking, our cursing others, and our coming in agreement with lies. The enemy will throw any number of tantrums to cause us to believe him by coming in numerous disguises of false light and he continually watches our every move, action and reaction. But he doesn't know what we think until we speak it.
Jesus is our adversary before the Courtroom in Heaven who came to show us how to come into His Presence and take back the legal ground we given the enemy. The Bible is clear, there is no curse that can land without a cause. Repentance is the only way. We must cleanse our family lines – cleansing all the way back to the beginning through our repentance. Teshuvah! Return. Believe me, I am not pointing fingers. My whole life was turned upside down. I thought I should die. I stayed on my face, crying out to God. One Word from God turns a situation. I have learned so much! Still learning to break through to my inheritance….one step at a time.
How did we give away this legal ground? The same way Adam did. Eve was deceived but Adam chose to come into agreement with a lie. We do the same by agreement within our heart and speaking words out loud to let the enemy know we have come into agreement with him. Often we don't recognize how we have cursed ourselves. When we realize what we were doing, we must change our bad habits, come out of agreement and repent for not believing God. If someone told me that I didn't have the faith to believe, I would disagree. Yet, if there is anything missing in my life it is because I have given legal ground to the enemy. What? That is what I said!
The church has been stuck half-way in salvation mode missing the BEST that is yet to come. The best is obtaining our inheritance, reaching destiny, and walking in the power and authority of our Lord and Savior Jesus Christ of Nazareth who came to seek and save that which was lost both in the garden and teach us how to walk in resurrection power. Jesus restored all that was lost. He told us to GO and do likewise.
My prayers are with you! May this be the perfect opportunity for you to walk in His Shalom ways! He is the way! Shalom is where nothing is missing, nothing is broken and nothing is lost bringing heaven to earth following our Lord. Abraham is His friend. David is His friend. Jesus is looking for friends and He came to show us The Way back Home. Father is waiting!
This is the first day of Rosh Hashanah. God's appointment with mankind. I have a website to help break cycles and release businesses to cross over into Servant Leadership owned and managed for His Glory.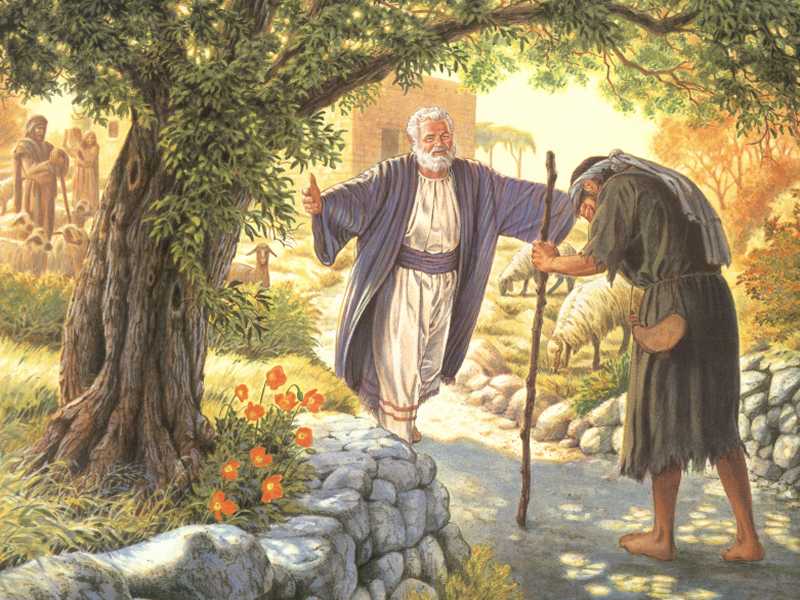 THE PRODIGAL SON
"When he came to his senses, he said, 'How many of my father's hired servants have food to spare, and here I am starving to death!
I will set out and go back to my father and say to him: 'Father, I have sinned against heaven and against you. I am no longer worthy to be called your son; make me like one of your hired servants.'
So he got up and went to his father.
But while he was still a long way off, his father saw him and was filled with compassion for him; he ran to his son, threw his arms around him and kissed him."
Luke 15:11-32